Description
There are 52 cards in the deck each with a channeled painting and a special message from the Pleiadians.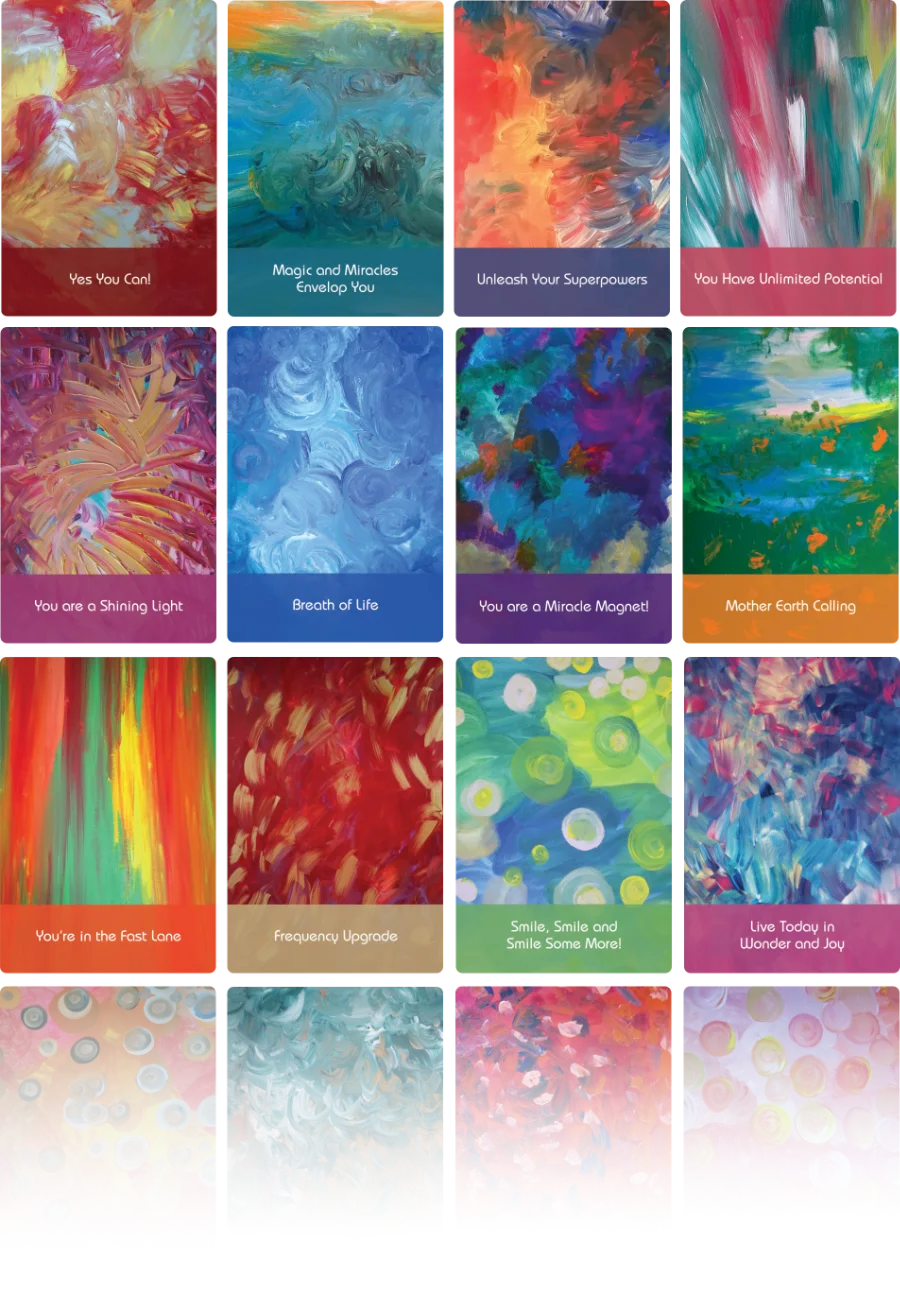 You can use them in a number of different ways:
Ask a question about something in your life right now and get an answer from the cards
Do a spread of cards for a particular situation to get some insights.
Make up your own combination.
The messages and the paintings are interconnected and I have found that they work in magical ways!
The first trial run sold out very quickly, so I am doing another limited run which will include a signed card from Bracha and the P's.
The Pleiadians have asked that these decks be sent out personally by Bracha, which is truly a labour of love. They want their energies to permeate the cards and bring you positive and uplifting frequencies!
The cost is USD$50.00 for the deck plus $15.00 for shipping anywhere in the world.
What People are Saying…
"Thank you for such prompt response and beautiful set of cards. I love them!"
"Thank you so much for my glorious cards, Bracha. They arrived yesterday – so quickly."
"I love the energy of the paintings, in addition to the messages of course! You and the Ps have certainly produced a fabulous, soul connecting tool for people to use with ease. I am enjoying them hugely."
"Just to let you know, my cards have arrived safely. They are so beautiful and I shall treasure them."
"Your cards arrived just now. Saturday evening. So excited to see them. ! I love love them. So uplifting. So necessary."
"The beautiful Oracle deck arrived today. I really really really love them! "
"Thank you for the lovely deck of cards! I'm impressed with quality and beauty of them."