Exciting Astrology Seminar! 2020 - 2030 - Dawning of a New Age
Exciting Seminar Highlights!
2020 – 2030 Dawning of a New Age
We are in the midst of a transformational shift. Since January 12th 2020, with the conjunction of Pluto and Saturn in Capricorn, Covid19 and the global pandemic emerged. We are at the end of several very long cycles and the dawning of a brand new chapter for humanity.
In 2008, Pluto went into Capricorn and we saw the global financial crisis.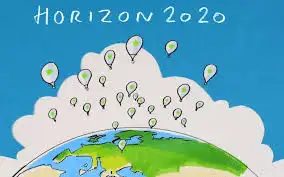 The huge line-up of planets in Capricorn since January 2020, means we are restructuring our world and our lives.
EVERYTHING HAS CHANGED!
What does all this mean for you?
Where is this line-up in your chart?
How can you plan strategically for these changes?
The more you can prepare for this, the more effective you'll be and the easier your life can become. We are moving into some MAJOR CYCLE CHANGES over the next 10 years and this seminar covers the potentials ahead.
If you have an idea of the kinds of things that may be coming up, you can prepare yourself mentally, emotionally, physically and spiritually.
Purchase Seminar Highlights – Three hours of videos!
Three significant New Cycles began in 2020:
Jupiter and Pluto:
Promising transformational change especially with respect to money, finances, use of resources, political and social structures, education and health.
Saturn and Pluto:
Signifying changes in the distribution of power,  a more profound understanding of deep subjects such as genetics, physics and quantum mechanics.
Saturn and Jupiter into Aquarius:
This change from Earth to Air signs signifies a massive shift of consciousness, away from fossil fuels, heavy machinery, the obsession with the accumulation of material wealth, into a sharing world where where the individual person is respected and can make a contribution to the whole. We may see the artificial barriers of nations and dogmatic religious practices breaking down, allowing us to see ourselves as one with all of creation.
When you view earth from space, you see earth with no fences, walls or divisions between countries.
The Age of Aquarius represents the merging of spirituality and science. A time where religion and science can come together to create medical innovations and technology to help humanity.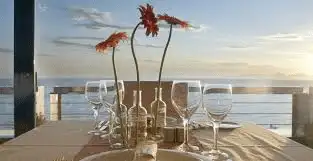 On a personal level, the influence of Air rather than Earth has the potential to make your everyday life so much easier and bring your dreams into manifestation in the twinkling of an eye.
"Your seminar is tremendously insightful and timely. The meaning and potential manifestations of powerful planetary positions and movement in next few years have been put into both macro/global and personal perspectives, well explained in a structured manner. You gave a well rounded and clear picture of the possible new world order and structure economically and socially under the exciting new energetic vibe. With this knowledge I feel I obtained a much elevated orientation for future and clarity in vision about how to position myself ahead of the curve in order to reach my full potential in the new era.I genuinely hope more people can benefit from your work and bring the benefits into their life. "
MX, London
You can purchase the highlights of this seminar
Three hours of videos!
ONLINE / HIGHLIGHTS: USD $70.00
[wp_paypal button="buynow" name="Seminar Highlights" amount="70.00″ button_image="https://yourastrologysigns.com/wp-content/uploads/buynow.svg"]
[wp_paypal button="cart" name="Seminar Highlights" amount="70.00″ button_image="https://yourastrologysigns.com/wp-content/uploads/addtocart.svg"]