Mercury Retrograde – The Do's and Don'ts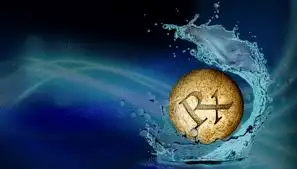 Mercury Retrograde from June 7th – July 2nd
Many people go into panic when they hear that Mercury is going retrograde. Generally, it's not major things that go wrong, but rather annoying little details that can be very frustrating.
The key is to use it in a constructive way.
Mercury rules anything concerning: communication, transportation and technology.
Good things to do during the retrograde:
–        Research, writing, revising
–        Reconnecting with old flames, friends, family members, work colleagues
–        Back up all your important data and change your passwords
–        Anything with 're' in front of it: rewrite, reassess, reorganise, review, repair, reconsider, revisit, renew, rejuvenate, relax!
–        Find lost items
–        Complete a project you already started
–        Catch up on paperwork
Avoid during the retrograde:
–        Don't sign an important contract if you can avoid it. If you have to go ahead, have at least 2 professionals check it over to be sure you haven't missed anything
–        Don't buy anything technological or mechanical. E.g. computer, phone, car. If you must, make sure you keep the receipt and any warranty just in case you have to return it.
–        Don't launch a new product, business or important project. Do all the preparation during the retrograde and launch it once Mercury goes direct
–        Don't go into any partnership: personal or business. 
–        Don't agree terms on an important business deal.
As long as you know when Mercury goes retrograde, you can prepare for it and make best use of its energies.
Try to see the funny side of everything that happens during the retrograde. Keep in mind that people's thinking processes are generally slower, so you might have to be a bit more patient and understanding.
How is this Mercury retrograde affecting you??
Please share your story!